Spread just a little too thin.
We marketers, SEOs and content managers know this feeling all too well.
You're trying to keep tabs on your content calendar.
Touching base with all your editors, writers and marketers.
Let's not even talk about staying on top of all that data in Google Analytics.
And then there's backlink monitoring, keyword research, on-site and off-site SEO—and on and on.
Keeping up with it all is a mere pipe dream for many of us.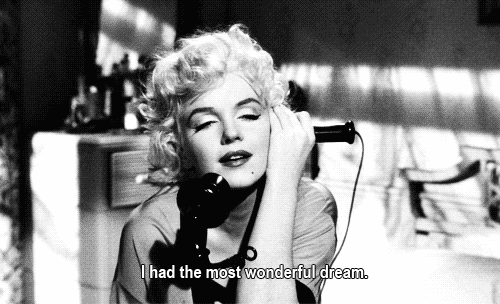 If only we could have a snapshot view of all these tasks and metrics in one central hub. A superhuman way of remembering what's going on with all of our SEO campaigns and backlinks, freelance writers and retweets.
Enter Raven Tools. This program promises to be all things to all content marketers. A digital ESP of sorts, starting at a cool $99 a month.
Here, I'm going to explore this tool and let you know if it lives up to that promise.
Raven Tools Review: The SEO Jack of All Trades, Master of Some
What Is Raven Tools?
Raven is an online marketing tool that rolls 30+ tools into one central hub. These tools span the full spectrum of your marketing needs—you can dive into your latest PPC campaigns, run analytics, generate reports and gain insights into how to better your SEO performance.
There's even a WordPress integration so you can optimize, edit and schedule content within the tool itself.
Pretty interesting, right?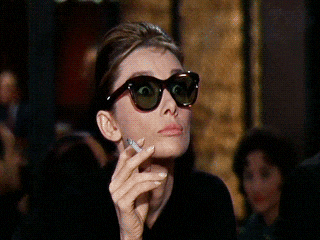 Finally having all of these tools in one place means you can do keyword research, monitor your backlink situation and see what your competitors are up to—exposing their backlink strategies, technical SEO weaknesses and metadata issues—without jumping around between a million different tools.
You could almost get rid of the whole assortment of SEO data collection, analysis and reporting tools you've got on hand.
Except for your project management tool. You'll most definitely still need to hang onto that, even with Raven handling your SEO needs.
This tool is all about metrics, research, monitoring.
Inside the Raven Tools Dashboard
The Raven dashboard is truly something to behold.
Here, I'll give you a quick tour of the main features within the Raven universe.
SEO Auditing
Raven will do a full audit of your website and highlight the weak points. It'll let you know if one of your website pages has a lower-than-optimal word count, or if you forgot to include a meta-description for your last blog post.
What's cool about this is that the reporting feature organizes all the information from multiple sources—and it does so in a way that makes it easy to pitch a client with tangible proof standing on your side.
Want to help them with backlinks? Expose duplicate pages, bad headlines? The SEO Auditor is up for the task at hand. Then, all you need to do is send the polished, professional report that's generated for you by the tool.
WYSIWYG Reports
The WYSIWYG (what you see is what you get) Reports offer insights into AdWords, social media campaigns, organic traffic and SEO performance—all displayed as is, but the report builder is really customizable.
Here's an example of what the SEO report looks like:
As you can see, I'll easily be able to adjust which widgets appear and which don't with the left-hand column.
This is really handy if you have a varied client base, who require and expect different things from their regular reports.
You might have some that want only the bare minimum and some that want a lot of in-depth data. Some clients will only be interested in SEO, while some will have their investment spread over a few different digital marketing channels.
Raven makes it simple to build and personalize reports for each individual client or project, with an intuitive drag-and-drop interface. Then, once you've created the reports, they're completely automated and will send out on your schedule.
You can also come back and make changes to your saved reports, which is helpful when clients add another service into the mix, or decide they want to see more or less information.
Content Manager
The content manager is both interesting and comprehensive.
You can write and edit content right in the module—it looks just like WordPress—and schedule your posts in advance if you've set up the WordPress integration.
This part of Raven's offerings also includes access to Copyblogger's Scribe tool, which gives users keyword suggestions improving their rankings—unfortunately, this didn't seem to be included in the free trial, so I didn't get to see it for myself.
The second part of this is the ability to purchase articles from Textbroker. Purchased articles are automatically uploaded into the Raven module, and from there, you can view and edit the content before uploading to WordPress. 
Monitoring Backlinks
The backlinks explorer tool allows you to look at how many backlinks any given domain has, as well as evaluate the authority of your page versus those of your competitors.
It's a nice snapshot of whether your backlink game is up to snuff or could be improved upon.
That said, it doesn't lay out where backlinks are coming from, nor does it alert you if there's a problem—i.e. if one of your high-quality backlinks was taken down, you won't ever know.
On larger websites, this could be a real issue. There's also the fact that dedicated backlink tools, like Monitor Backlinks, do a better job by narrowing their focus.
Campaign Management: PPC, Email, Social
With Raven, you can integrate unlimited campaigns from third-party sites. We're talking Google Ads, Bing, MailChimp and Facebook.
Manage, monitor and report on any Google AdWords campaigns that you're running, or keep tabs on your email marketing campaigns.
Posting Automation: Web Content and Social
Like SproutSocial, HootSuite and the like, Raven allows you to connect your social accounts and interact with followers through the platform, rather than requiring you to sign into Facebook and Twitter separately.
Despite the focus on SEO and data, I liked that they've included some content management tools—both on the WordPress side, and the social side of things. Raven's platform supports Facebook, Twitter, YouTube and LinkedIn, which does come in handy.
Unfortunately, it doesn't offer integration with Instagram, Pinterest or Snapchat, so the usefulness here depends more on the contents of your social mix.
Research and Analysis
The research feature gets a lot of play here. The Research Central tab allows you to plug in any keyword or domain and see where it stands in Google's rankings.
The keyword research tool works like Google's Keyword Finder—except it doesn't provide too much information. Rather than include the cost-per-click, this feature only includes search volume and advertiser competition.
If that's all you need to see, then this minimalist approach will work out nicely for you.
The benefit of having this connected to Raven lies in the fact that you don't have to log into Google's program to find the best keywords to use on your website's content pages. 
Additionally, Raven Tools tracks things like MozRank and domain authority and, combined with the reporting feature, it gives marketers the ability to demonstrate to clients that their methods are working.
What's Not So Hot in Raven
I do feel that there are a few issues with Raven Tools as a comprehensive platform.
In all, there's a lot of good stuff in here—it addresses the convenience pain point that plagues us digi-marketers on the regular, but in some cases, specialized tools might do better.
Here are my main concerns.
It's Not Always the Best Tool for the Job
Raven Tools doesn't present any new information, it just pulls from other sources—your Google Analytics dashboard, your Ahrefs or Majestic accounts, etc.
While it's sometimes annoying to deal with all these tools, in-depth reporting requires a specialist rather than a generalist like Raven.
It's a Little Slow
Additionally, the crawl reports can take some time.
I started my trial run through the software by having the program look through my own freelance writer website. Given that this website is fairly minimal—the whole process took just a minute or so. Upon taking a deeper dive, pulling up an SEO Report felt sluggish.
Bigger websites with loads of content might find that pulling a quick report requires a little more patience than they bargained for.
May Be Expensive for You
$99 is honestly a pretty great deal for everything you get—even the features that are subpar. You'll make the cost back in the time you save. There have been studies showing how much time we lose each time we check emails.
In the world of the jack-of-all-trades marketer, this problem is a real pain point. We switch tools many times a day, checking links on Majestic, making sure that AdWords campaign doesn't go over budget, making sure we schedule and respond to posts on Twitter and Facebook.
Raven Tools isn't exactly a cheap solution for the solo marketer. Depending on your needs, it might be worth the value.
That said, we wish there was a lower pricing tier with limited features for smaller operations. It might be hard to get organizational buy-in for small teams that could use some extra hands—or wings—on deck.
How Much Does Raven Cost?
Raven Tools offers two different packages.
The Pro package is $99 a month for four users. With this account, you can run unlimited reports, research unlimited websites and you'll get unlimited support from Raven.
For more users and more features, you can upgrade to Raven's Agency package at $249 a month, which comes equipped with 150,000 links managed, unlimited social accounts, plus everything you get with Pro.
Even better? Unlimited users can create accounts with the Agency package.
Who Should Use This Tool?
In all, this product is clearly meant for agencies—big and small.
It's hard to justify the $99 if you're a solo marketing consultant or content creator looking for more insight.
It could be worthwhile if you're looking to keep tabs on more than what one person might reasonably handle.
Is It Worth It? Final Thoughts on Raven
Oh my god, where to begin. For starters, I have to say, I was just a bit overwhelmed—and impressed—by the sheer volume of features included under the Raven wing.
On the one hand, I can see this being an awesome tool for smaller agencies trying to "do it all."
And some tools work better than others—the backlinks monitor could provide more information, but the SEO auditor is pretty darn cool—providing insights you can leverage for yourself, or prove your agency's value to your clients.
Raven's main strength lies in custom (and automated) reporting—having the ability to schedule reports, save and pull from so many data sources is really handy, and means one less thing to worry about when reporting period rolls around.
Smaller agencies might like the time-saving aspects, but in reality, you might trade convenience for quality. Like, you can hire a TextBroker freelancer through the platform—but is that going to get you the best person for the job? Probably not.
My advice? Take the free trial for a spin and see if this meets your needs.
Hey, there's nothing to lose!
Wait a Sec, We Have Something for You!
Remember the Monitor Backlinks tool we mentioned earlier?
CoSpot readers can now receive a free trial of the Monitor Backlinks SEO tool.
It offers an excellent keyword rank tracker and backlink management tool, plus complete reports of your site's SEO performance.
Oh, and if you decide you love this reporting tool, you'll be happy to see that the plan pricing is pretty awesome too.
Take advantage of the free trials for both Raven Tools and Monitor Backlinks, compare and contrast, and see which one is a better fit for your needs.
My guess is: If SEO metrics are very important to you, Monitor Backlinks will be the ideal tool for you. If you're looking for more of a generalist tool that captures a wide variety of data but doesn't dig quite so deep, Raven Tools might be right.