Your medical website is currently in a benign state.
It's not attracting enough traffic to qualify leads and clients to your practice.
You need to determine what's causing your site to stagnate before it's too late.
While we at Monitor Backlinks are no doctors, here's our SEO diagnosis:
Not enough health backlinks!
Backlinks are like the heart that pumps the blood to the important organs of your site.
If your site is in a traffic coma, then you need to revive it by finding ways to acquire the strongest health backlinks.
With a successful link building campaign, your site will rise up the SERPs and generate more traffic as more people become aware of what you offer.
So, let's find out five effective ways to get authoritative health backlinks and increase your online visibility as a medical professional.
5 Ways to Get Robust Health Backlinks and Resuscitate Your Site's Traffic
1. Create content based on your unique expertise
In your position as a health or medical professional, you have the ability to inform and educate regular people on important topics in your industry.
If you can create content that interests them, answers their questions and provides unique value or insights, people will naturally link to you.
Take this video about the best sleeping position presented by Kevin Wade, Senior Therapist at the St. John-Clark Pain Treatment Center:
It shares helpful information about sleeping positions to help people rest better at night. Pretty basic, right?
Well, the video picked up a lot of traction online because of the little tidbit it shared about why you should never sleep on your right side.
Three of the most shared posts for "chiropractor" on BuzzSumo even feature the same topic discussed in the video.
What seemed to be just a sidenote in the original video was used as a topic for discussion online by these sites.
So, here's what you can learn from this:
As someone in the medical industry, you need to be willing to share the knowledge you have about your profession.
You'd have a lot of advice, insights and ideas that could help people in their health and everyday lives, so instead of just saving it for your patients, consider turning it into online content to share with your audience.
While videos are arguably the best way to communicate your message, both literally and figuratively, you can write your content if that's what you're better at.
And, if you think medical and healthcare topics are too serious to write about in an interesting, light-hearted way, remember this:
The gravity of the topic is never the question when it comes to the virality and link-worthiness of content. It has to do mostly with the quality of the content. So, make sure your content is accurate, well-written and communicates your message effectively.
2. Answer health-related questions on Quora
Once you've created content that answers a health-related question or addresses a common problem, you can link out to these pages on your site when answering a question on Quora.
All you have to do is search for the questions that your content provides a great answer for, and link to the content alongside your reply.
While Quora doesn't pass link juice, you can bank on the referral traffic that your site can get with a Quora backlink. Therefore, make sure that your answer is compelling enough for readers to click on your link.
In some cases, if you don't have a relevant page on your site that you can link to, you can also link directly to your homepage.
For example, some chiropractors did that in their answer to this question on Quora:
While this is one way to get a health backlink from Quora, it's more valuable to get a backlink to a specific piece of relevant content on your site, rather than to your homepage.
The purpose of doing this is to create value in your Quora post. Instead of linking to a general or sales page, you want to lead readers to an informational page that helps them find an answer to their question.
3. Get your content included in resource pages
Find authoritative resource pages in your niche and try to get your content included there.
To do this, use these search operators on Google:
[profession] inurl:"resources"
[profession] "resource pages"
[profession] intitle:resources
I used the first search operator with "chiropractor" to replace [profession]. Here's a screenshot of the first few results:
You'll need to manually visit each page to see if it's a place you can include a link to your site.
If you open the first page, and scroll down to the bottom, you'll see that it accepts articles about chiropractors and related health news:
This should give you a few ideas about the type of content that could be included on this resource page, such as:
Insights and ideas about the job market for chiropractors
Popular people who have suffered from chiropractic pain and have been treated
Latest news and coverage about the chiropractic industry and practice
There are two ways to go about getting your content featured on resource pages and increase your chances of getting a backlink. 
First is the broken link building tactic.
Use a tool like Broken Link Checker or the Check My Links Chrome extension to scan the resource page for any broken links.
As you can see in this example, the "Most Employable Degrees 2015" article returns a 404 error, which means it no longer exists.
The next step is to visit the page to make sure it's broken, and if it is, then you should create a better article that could replace it on the resource page. Then, email the site owner politely letting them know about the broken link, and suggesting your content as a good replacement.
The second approach to getting your content on resource pages is to create content that's better than what's already listed.
Then you can email the site owner to let them know about your awesome resource, and if it's awesome enough, they just might feature it.
Let's use the same example above. If you could create an article about the most employable degrees in 2018 to replace the one from 2015, it's likely you'd get a backlink because your content is more up to date and therefore, more relevant and offers more value.
4. Get your website listed on health directories
Specific directories related to the health and medical industry can help increase the diversity and authority of your link profile.
While web directory links aren't the most powerful out there, they still make a small impact—and every little bit helps when it comes to your search rankings and traffic.
Start with this short list of health directories where you can add your site:
And here's a longer list from Dir Jet that you can browse.
If you're a local practice, you should also make sure your site is listed on the most popular local directories (Google My Business, Facebook, Yelp). Then, check out the 100 sites gathered by Vendasta where you can list your local business and get another backlink.
5. Spy on your competitors
Understanding your competitors is one of the most crucial steps to improving your SEO and moving your business forward.
In the health industry, you can check your top competitors' backlinks to find out where they're getting their health links from—and potentially get new ideas for your own link building strategy!
Monitor Backlinks is the easiest way for you to keep track of not only the links of your competitors, but also your own.
For starters, you can use the Free Backlink Checker to find the top backlinks of any site, even if you don't have a paid Monitor Backlinks account. Just enter your competitor's URL and see the links they've acquired so far.
You'll get a maximum of 300 backlinks (per day), plus their TF and CF, follow status, the number of external links  and anchor text. This can help you determine the quality of your competitors' links, and identify the best ones to go after for yourself.
With a full Monitor Backlinks account, you can enter your competitors' domains and track their backlinks in real time, together with yours.
The tool will also send you alerts whenever your competitors gain new health backlinks, making it super-easy to stay on top of the link building strategy of your competitors and what's working for them.
Just by checking out each backlink more closely, you can determine how they acquired it (are they listed on a resource page? A health directory?)—and whether you can do the same.
Take Monitor Backlinks for a spin for yourself with a free, 30-day trial!
Building health backlinks is precisely what the doctor ordered.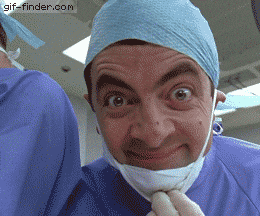 You can prevent your website suffering from insufficient quality links and traffic by following these five simple tips—your health site will soon be fit as a fiddle!