Stuck on the sidelines?
Competitors speeding past you?
Wondering how they're climbing the SERP rankings faster than Pemba Dorje, who climbed Mount Everest in only eight hours?
Here's a little secret: It's all about the backlinks.
Link building is one of "The Big Four" ranking factors—along with optimized content, a great mobile experience and technical SEO.
Sure, they say quality content will attract readers who naturally want to share it, thus giving you backlinks.
But don't just wait for others to find your content and link to it.
You still need to factor active link building into your SEO and content marketing plans.
Go out there and hunt for backlinks yourself!
This guide lays out seven simple strategies you can start implementing today to get high-quality backlinks and boost your SEO.
How to Find Content for Link Building
Before you can ask for a backlink, you need to find people to ask.
Here, I'm going to show you how.
You'll start by identifying the content where you'd like to have your backlink included. Then you'll need to reach out to the people behind that content.
Once I've shown you how to identify the right content, we'll dive into our seven link building guides. After all, finding the right content applies to every other link building tactic out there—it's the necessary starting place for any link building strategy.
So, here are three easy ways to find content where you'd like to place backlinks:
1. Google Target Keywords
A simple Google search can go a long way.
Try typing in your target keyword and the words "resources," "favorite" or "review" to find relevant articles.
For example, if I'm trying to get websites to link back to my article about link building, I could search for "link building resources," "link building app review" or "link building strategies."
It's a good idea to search for articles published in the past year. Since they're recent, the authors may be more inclined to update them.
To search by publication date, click on Tools at the top right of the search bar after you've entered your query.


Then, click on the "Any time" drop-down and choose "Past year."
Here are my results for "link building resources" articles from the past year:
A huge site like
Moz
or
Backlinko
likely won't respond to your request for a link unless you're already well-known or work at the CEO level.
Clearly, I am neither of these things…
Look for websites that you think would be open to hearing from you. From the list above, Page One Power, Your SEO Squad or Rapid Boost look like good options.
We'll cover how to ask them for a link in a little bit!
2. Scan Websites for Broken Links
Another method to find good link building opportunities is to scan relevant websites for broken links.
By "relevant websites," I mean websites that are related to the content you want people to link to. If you're a recipe blogger, you wouldn't ask for a link on a page that talks about the best goalie pads for hockey, right?
First, you need to make a list of all the websites you can think of that may be good fits for backlinks. Then, check out their sites and see if they regularly post content that's relevant to what you write about.
For example, if you want to get links to your new blog post, "10 Kitchen Tools I Can't Live Without," holiday gift guides from lifestyle blogs could be a good fit.
Make a list of lifestyle blogs. For the kitchen tools example, they could be:
Once you have a list of sites, run each domain through Broken Link Checker to find any broken links.
The results tell you which links are broken. If your site is similar to one of these, click on the "URL" text beside it to see what page of the site it's on.


Make note of the URLs that you think might be a good fit for your content. Keep building a list of link opportunities until you're ready to ask them for a backlink—we'll cover that soon!
3. Scan Wikipedia for Broken Links
Wikipedia is a great place to get backlinks from.
Back in the old days of the internet (i.e., the 2000s), all of Wikipedia's links were dofollow. That meant they passed on huge SEO value to any site they linked to.
Major SEO bonus!
After many marketers took advantage of the link juice boost, Wikipedia made all their links nofollow in 2007. This reduces the SEO boost linked sites receive, but they still carry weight with Google because Wikipedia is a massively influential website.
So, it's still worth it to get links from Wikipedia if your content adds value to a Wiki article. That's the key: You need to be adding value.
If you're not, you could risk being marked as a spam site by Wikipedia, or just not get accepted as a backlink and be wasting your time.
A great way to make sure you're adding value is to look through Wikipedia's list of articles that need more information. This is sorted by month, so start with the most recent first.
These are articles that are actively wanting more information and sources. If your content is relevant, there's a high chance it will be accepted here.
Scroll through the articles until you find a subject you have a piece of content about. For example, let's say you have an article on "Drinking Water Safety" for your water filtration business.
In October 2017's list of articles, this one would be a good fit:


If your business is in Canada, and you notice the article mentions standards from other countries, but nothing specifically for Canada…
…you could edit the article to suggest a new section for Canadian standards. In your edit, list some information about those standards and include a link back to the source material on your website.
You must ensure your article contains verifiable data (i.e., official government information in this case) or something else that makes it trustworthy.
Another method of getting a Wikipedia backlink is to search for broken links (again).
I like to use Wikigrabber for this.
Type in your keyword and Wikigrabber pulls up relevant articles that have broken links. I'm going to search for "link building."


Wikigrabber instantly shows me pages that need citations and pages with dead links.
This tool is so easy to use. You can put together a list of dozens of articles to potentially get links from in just a few minutes.
You can also just Google your keyword and then "citation" or "dead link" to find articles.


Once you find an article that's a good fit, scroll down to the bottom under "References" and check for dead links.
Look through the article to find where reference number four is:
And if that's a topic you have an authoritative piece of content on that proves that point, click the Edit button beside References and sub in your link!
How to Decide if the Link Is Worth Getting
Wikipedia is a great source for links, but what about the other sites you found? How do you know if they're even worth getting?
You want backlinks from high-quality sites that are trusted on the web, have a high Citation Flow and have a decent number of backlinks themselves.
Monitor Backlinks can tell you all this info!
Head over to our Free Backlink Checker tool and type in the domain of a site you want to get a backlink from.


On the results page, you'll see a few statistics, including Trust Flow, Total Backlinks and Citation Flow.
There's no number of backlinks that's "correct," but you don't want to spend a bunch of time acquiring a backlink from a site with, like, 10 links, right?
Citation Flow and Trust Flow are both Majestic SEO terms, dating back to 2012 and still in use today.
Citation Flow is a score between 1-100 that measures approximately how influential a site is, and it's based on a site's backlink profile. Trust Flow is also a score between 1-100 and it indicates how (you guessed it) trustworthy a website is.
Basically, the higher the numbers, the worthier the link.
Don't forget about the human side of things. A website could have a decent Citation Flow or Trust Flow rating but still be pretty spammy (though this is unlikely).
Is the site full of ads everywhere? Are there a lot of typos? Does it have an extremely dated design or user experience? If any of those are true, it's not a good idea to associate your brand with it.
Don't just think about the indexing robots when building links! Think about the humans who read your site and will remember your brand.
You are who you link to!
Now let's move on to the link building strategies you can start working on today.
7 Miniature Link Building Guides for Reaching New SEO Heights
Link Building Guide #1: How to Send Inquiry Emails
What It Is
An inquiry email is exactly what it sounds like: You're going to email website owners about the broken links you found and ask them to replace them with a link to your article or resource instead!
The email doesn't need to be only for a broken link. You can email to ask for a backlink for any of the strategies in this post.
Why It Works
Besides sending a carrier pigeon, how else would you get ahold of site owners to ask for a link?
Seriously though, email works a lot better than tagging a site owner on social media or commenting on a post asking for a link.
Social media and comments can be seen as being spammy and are easier to ignore. If you can craft a customized, personal message to a site owner to let them know why your article is a good fit for their audience, that has a much better chance of success.
How to Do It
Once you've identified a bunch of potential sites to ask for links, find the owner or editor's email address. Many will list it on the site. If you don't see anything like that, you can fill out their contact form.
But what do you say? "Hi there, please link to my awesome article," isn't going to cut it.
Instead, focus on the benefit the site owner can provide to their audience by linking to your article. Show some personality in your email while still being professional.
Here's a recent example of a link request that I received:


I like how John took the time to review my post and suggest one of his that clearly fit with my post's topic. It showed he did his research and that it wasn't just a mass email he sent to everyone.
When you send a link request, don't send it and forget it. People get busy. Your email could get buried in their inbox. Set yourself a reminder to follow up in three to four days if you haven't heard back.
A simple follow up can mean the difference between getting a juicy, high-quality backlink and not getting anything!
Link Building Guide #2: How to Use the Skyscraper Technique
What It Is
The Skyscraper Technique was invented by Brian Dean of Backlinko.
Basically, it means making your own version of a super popular blog post that's somehow better than the original. Maybe it's more informative, more detailed, includes an extra strategy—whatever it is, your post has more meat to it.
There are three steps to the skyscraper technique:
Find a popular, high-performing post
Create a better version of it
Find others to link to that post
Why It Works
This method works because you're not reinventing the wheel here. You're providing even more value on a topic people are already searching for.
Chances are, your post will also be pretty long. A long, actionable piece of content that's an improved version of an already high-ranking post?
Yeah!
It's a no-brainer, and it works.
How to Do It
First, you have to know what topic you want to write about. Search that on Google and look for one of the highest-ranking posts.
Here's an example of "how to do Facebook ads."


See that first result from
Hootsuite
? It touts itself as the complete guide to advertising on Facebook… and it ranks even higher than Facebook, on a topic about Facebook.
Goldmine!
Next up, write your own post about advertising on Facebook that's even better than Hootsuite's. Read theirs and try to find a unique angle.
Is there a section you could explain better? Do you have something new to add?
Make your post stand out.
After you've written your skyscraper post, reach out to people to share it and link to it.
You can use a similar format for your email, like the example from John shown above, to ask people to link to your new and improved Facebook advertising post.
Link Building Guide #3: How to Write Guest Posts
What It Is
Writing a guest post is a powerful way to explode your traffic and backlinks, which results in crazy SERP climbing!
A guest post is any blog post you write for a website that's not yours. Common examples are articles on Forbes, Inc or Entrepreneur, but it doesn't need to be a huge site with millions of readers to count.
Here's a guest post by Alex Salkever on Inc.


Why It Works
Writing guest posts exposes you to a totally new audience.
Instead of being limited to your own website and having to promote that, guest posts on other websites allow you to leverage that site's popularity, audience and promotion tactics.
It's a lot of work to write a thoughtful blog post that's not going to be part of your website, so it can feel a bit like "giving away the farm," but it's worth it.
Guest posts:
build up high-quality backlinks (especially from authority websites like Forbes, etc.)
associate you with trustworthy websites (improving your Trust Flow score)
All three of those things serve to boost your SERP rankings now and far into the future.
How to Do It
Find three to five websites in your industry that accept guest posts. Google your keyword or topic and "guest post," or your topic and "write for us."


Choose the sites that are the best fit for your knowledge, and ones that offer the most potential for growing your audience.
For example, you probably don't want to pitch a huge site like Forbes for your first-ever guest post. They'll want to see that you have experience writing as a contributor to other websites first. For your first few posts, choose websites that still have more influence and traffic than yours, but aren't "the big guys."
If you're not sure if a site you picked fits the bill, go back to the section in this article about "how to tell if a link is worth getting."
Once you've decided a site is a good fit, read their guest posting guidelines carefully. Make sure you follow all their directions!
Most websites list all the requirements on the page where you submit your guest post inquiry, like this example from Enjoy Natural Health:


You
don't
need to write your article ahead of time to
pitch the editor
! Send them a short email that answers two questions:
How will your post benefit their readers?
Why are you qualified to talk about this topic?
Here's a great pitch template from David Masters:


Make sure to include a brief outline of your post so the editor can tell if it would be a good fit for their site.
If you don't hear back in a week, follow up!
Link Building Guide #4: How to Create a New Industry Term
What It Is
To make up a new term that goes on to become standard in your industry, you really have to know your stuff. This works the best if you have an established company or personal brand already.
An example of this is the skyscraper technique, which I covered earlier. We hear a lot about this technique now, but it was invented by Brian Dean in 2015.
Why It Works
Acronyms and special terms are a type of mnemonic device, which are used to help people remember complex information.
Common examples of this are things like KISS, which stands for "Keep It Simple, Stupid." Or RICE, which is used to remember the stages of treating an injury: rest, ice, compress and elevate.
Did you know the ancient Greeks used mnemonic devices, too? They've been used for thousands of years!
There's a reason why they've stuck around for so many years of human history—people love them.
How to Do It
This strategy isn't the right fit for everyone. You usually do need to be somewhat established in your industry already to make a new term catch on with a wider audience.
Brian's skyscraper technique term gained traction because both his personal brand and Backlinko's were already well-established with a loyal following of fellow content marketers.
To create a new industry term, you need to start with why.
Why should your peers care about this new term? What problem does it solve?
The idea itself doesn't need to be revolutionary. The skyscraper technique is a shorter way of saying, "Write a high-quality post that's the best on a certain topic and promote it by getting other people to share it."
That sort of content marketing advice has been around since the dawn of the internet, but the way Brian packaged it up was succinct and actionable.
After you've explained why your new term is useful, you need to define it. Typically, this is done via a long blog post that goes into how to carry out the strategy.
After that, it's all about promotion. Use your new term in your everyday language, in your social media posts and in other blog posts. Write a guest post for a leading industry publication about your new term. Get other people on board and ask them to start using the term and sharing your post.
With proper promotion, your new term could snowball into becoming a new standard.
Link Building Guide #5: How to Write a Best-of Post
What It Is
A "best of" post is like the MuchDance 2000 CD you used to dance around to in your basement as a tween. Or was that just me…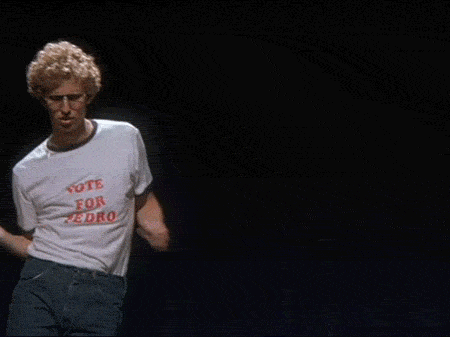 It's a compilation of
best practices
, or the best content in a certain category. It can also be a
round-up post
, which typically features advice or insights from many leading industry professionals about a topic all in one post.
Here are a few examples:
Why It Works
As Shakespeare said, "Brevity is the soul of wit."
People love shortcuts. By positioning your post as a list of the "best of," you're doing a lot of research for people so they don't have to.
People also love to skim posts. Only 55% of people will spend longer than 15 seconds on your post, according to a study by Chartbeat.
Another study found that 81% of people admit to only skimming content instead of reading the whole thing. (If you're one of the 19% who actually read that sentence instead of looking at the pretty infographic below, you da real MVP.)


How to Do It
In a nutshell: Write your post, send it to the people you feature in your post and ask them to link to it. You might also reach out to these people before writing or publishing, so they can provide you with fresh new quotes for your piece.
Here's a mega round-up post from Zac Johnson where 82 content marketing experts shared their best advice for newbies starting a blog.
Johnson quoted each expert and included their headshot and link back their website.


For a post like this, you'd have to reach out to those experts in advance to interview them on your post's topic.
Another option is to write a review of a few products, or compile a round-up of content that already exists from other bloggers, like this post of 101 blogging and business tools by Raelyn Tan.
For each of the people or companies she mentions in the post, she can reach out to them and let them know about the post.
Here's an example of a recent email like this I received from ANDCO, a software toolkit for freelancers:


Ari's email links to their informative post and does a good job of explaining why it's a good fit for my audience.
Bonus points for following up in a week, as Ari did here, since I had forgotten to reply to the first email. 😉
Link Building Guide #6: How to Keep Track of Your Links
Once you start building a good portfolio of backlinks, you need to keep track of them.
Monitor Backlinks automatically watches your current backlinks and notifies you of new ones via email.
When you log in, Monitor Backlinks shows you any changes in your average keyword position and organic traffic volume, as well as how many new backlinks you've earned.


It also shows you what sites your new backlinks are from:
And it will let you know right away if the status changes on any of your existing links:
Without a tool like this in your back pocket, it's challenging to keep track of all your backlinks.
With Monitor Backlinks, you can always stay on top of your backlinks. Sort them by status (follow, nofollow, not found) and you'll easily see if any links have SEO warnings or issues (shown in orange).
You can also sort your backlinks by any column, from date to Trust Flow or MozRank.


Besides keeping track of your existing backlinks, you can use Monitor Backlinks to
spy on your competitors' links
.
And, as noted earlier, you can check any domain (yours or a competitor's) with the Monitor Backlinks Free Backlink Checker tool to get a sense of how powerful the full version of Monitor Backlinks is.
Link Building Guide #7: How to Avoid Link Penalties
A strong backlink portfolio propels you up in the SERP rankings. To avoid getting link penalties and the negative effects of those, there are a few things you'll want to avoid along the way.
Don't touch "black hat SEO strategies" with a 10-foot pole.
Using black hat SEO will earn you a permanent penalty from Google and could impact your search ranking for years to come, if not forever. You should be as afraid of Google penalties as you were to say "Bloody Mary" into the mirror three times as a kid.
Here are the things to avoid as you work on building quality backlinks:
Excessive Link Exchanging
Exchanging links with another site is a great way to get good backlinks. A simple exchange like asking someone to link to your post where you've mentioned their product or website is a good idea.
But too much of this can have a negative effect. Don't accept just any link request that someone sends you.
Take some time to review their website and make sure they're not doing anything shady, like launching pop-under ads or plagiarizing text.
Remember earlier when I said, "You are who you link to"? It's so true. Don't associate your site with a shady one, as that negative association will influence your SERP rankings.
Before accepting a link request, run the domain through Monitor Backlinks to check out its Citation Flow and Trust Flow scores.
In addition, don't exchange links excessively. Too many exchanged links will raise a red flag for Google.
Over-optimized Anchor Text
Anchor text is the part of a sentence that links somewhere else, either to your own content or another website, like this:


The anchor text in that link is Monitor Backlinks.
Over-optimization is when you consistently use URL text or keywords in your anchor text. Now, don't get me wrong, optimizing your anchor text with keywords is a good thing.
The problem is over-optimization. It's perfectly fine to have links like this:
Discover how to do your own SEO with Monitor Backlinks.
In that link, "do you own SEO" is the page URL, keyword and my anchor text. The problem is when you do that with every single link on your site.
It's just like keyword stuffing: It used to work in 2010, but it gets you a penalty now. Don't overdo it on your anchor text.
Purchasing Backlinks
Paying for backlinks is a big no-no.
Buying backlinks was a common white hat SEO practice in the mid-2000s. Backlinks were a lot simpler then. The more you had, the higher you ranked. It was truly the Wild West for SEO consultants.
Text link ads were common then, and were a form of paid links. It was like placing a banner ad on your website today, but with text.
Here's an example from LinkSmile:


After 2012,
Google shunned
these shady practices. Things that used to work well, like paid links,
keyword stuffing and invisible text
no longer worked, and instead, got site owners hefty SEO penalties.
Ahrefs did a study in 2016 and found that 18% of blogs are still selling links.


Buying backlinks is risky now. If you're caught,
Google will manually take action
against your site. Your SERP rankings could plummet overnight and never recover.
It's just not worth it.
Final Thoughts on Link Building
You never know what new algorithm Google will roll out in the future.
Even so, building quality, white hat backlinks is a safe bet.
Why?
You'll be doing things in an organic, honest way, and truly focusing on quality—and that's what Google wants to see.
Isn't that the goal of SEO anyway? Not to impress machines, but instead to get more human visitors?
I'm willing to bet backlinks will still be as important for SEO five years from now as they are today. You don't want to be on the wrong side of that wager.
Backlinks affect too many ranking factors, from your Majestic Trust Flow score to your Domain Authority.
Besides these SEO benefits, getting high-quality backlinks on influential websites also boosts your traffic by getting your content in front of more human eyeballs.
So what are you waiting for?
Start building up your backlinks with these simple link building guides and snag a free, 30-day trial of Monitor Backlinks to help you along the way!